Delmon Complete Solutions
Project Management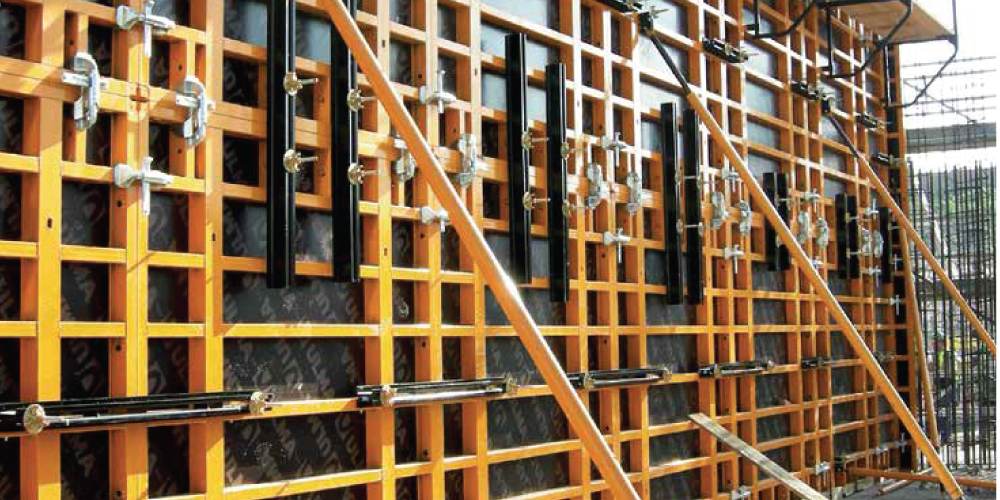 Highly Efficient with Minimal Labour Cost and Erection Time
ORMA is a heavy duty panel wall formwork system which is robust and fast to use, saving the user both labour & time and reduces waste plywood. It has a wide range of applications and is suitable in both building and civil engineering sectors.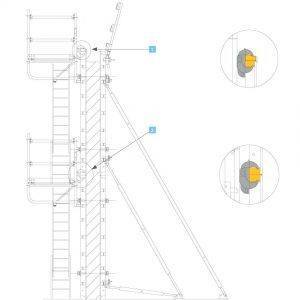 FEATURES AND COMPONENTS
Increased output speed.
Reduce labour requirement.
Eliminates or reduces plywood waste.
Saves assembly time.
Safe system of work with all proprietary accessories available.
Designed for high concrete pressure (80 kN/m2).
Highly Efficient Heavy Duty All Rounder
BENEFITS
Very versatile: lateral holes for fast erection of standards (bulkheads, corners, columns, etc.). Minimum work on infillings and compensations.
ORMA Clamp.
Panel connection with clamps and a single hammer blow. Three basic functions:
Join
Align
Stiffen
Connecting element between panels and corners.
Robust panel with steel frame and reinforced corners.
Excellent finishing due to high-quality phenolic birch plywood.
Wide height range of panels: 3.3m, 2.7m, 1.2m and up to 3.3m x 2.4m (7.92m²).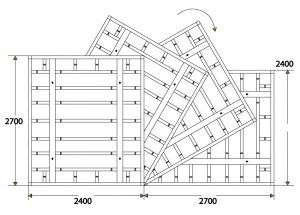 Panels are compatible and can be placed vertically or horizontally.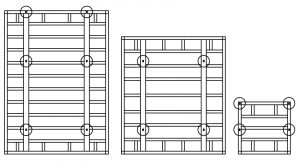 It is possible to assemble sets every 15cm lengthwise and every 30 cm vertically.
Effective and Safe accessories in any type of application.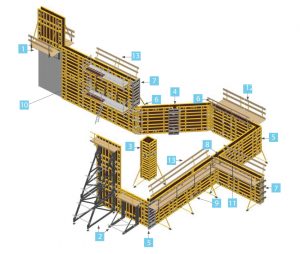 COMPONENTS
Climbing Systems
Single-sided Formwork Support
Columns
Pilaster
Corners at 90°
Corners not 90°
Bulkheads
90° Wall Intersections
Fillers
ORMA-BRIO Working Bracket
Working Bracket
ORMA Platform
Front Handrail
ORMA Panel
| Product | Code | KG |
| --- | --- | --- |
| Panel 2.7x2.4 (6.48m²) | 1900002 | 363 |
| Panel 2.7x1.2 (3.24m²) | 1900005 | 167 |
| Panel 2.7x0.9 (2.43m²) | 1900008 | 134 |
| Panel 2.7x0.75 (2.03m²) | 1900487 | 120 |
| Panel 2.7x0.6 (1.62m²) | 1900011 | 105 |
| Panel 2.7x0.45 (1.21m²) | 1900020 | 86 |
| Panel 2.7x0.3 (0.81m²) | 1900029 | 69 |
| Panel 1.2x2.4 (2.88m²) | 1908680 | 188 |
| Panel 1.2x1.2 (1.44m²) | 1900032 | 89 |
| Panel 1.2x0.9 (1.08m²) | 1900035 | 70 |
| Panel 1.2x0.75 (0.9m²) | 1900490 | 62 |
| Panel 1.2x0.6 (0.72m²) | 1900038 | 54 |
| Panel 1.2x0.45 (0.54m²) | 1900047 | 42 |
| Panel 1.2x0.3 (0.36m²) | 1900056 | 35 |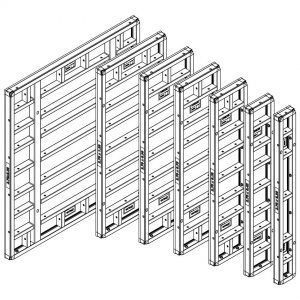 Universal Panel
| Product | Code | KG |
| --- | --- | --- |
| Universal Panel 3.3x0.92 | 1908268 | 184 |
| Universal Panel 2.7x0.92 | 1908372 | 154 |
| Universal Panel 1.2x0.92 | 1908381 | 79 |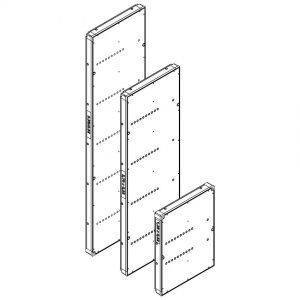 Column Panel
| Product | Code | KG |
| --- | --- | --- |
| Column Panel 2.7x1.32 (3.56m²) | 1900341 | 213 |
| Column Panel 2.7x0.92 (2.48m²) | 1900509 | 159 |
| Column Panel 2.7x0.72 (1.94m²) | 1900354 | 134 |
| Column Panel 1.2x1.32 (1.58m²) | 1900344 | 100 |
| Column Panel 1.2x0.92 (1.1m²) | 1900515 | 74 |
| Column Panel 1.2x0.72 (0.86m²) | 1900357 | 62 |
| Column Panel 0.6x1.32 (0.79m²) | 1900347 | 58 |
| Column Panel 0.6x0.92 (0.55m²) | 1900518 | 43.3 |
| Column Panel 0.6x0.72 (0.43m²) | 1900360 | 35 |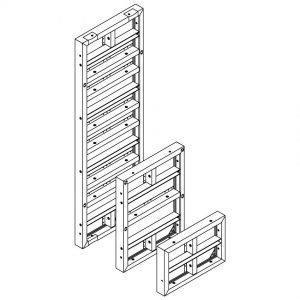 ORMA Corners
| Product | Code | KG |
| --- | --- | --- |
| ORMA Inside Corner 3.3 (1.98m²) | 1908271 | 123 |
| ORMA Inside Corner 2.7 (1.62m²) | 1900089 | 100 |
| ORMA Inside Corner 1.2 (0.72m²) | 1900156 | 48.7 |
| ORMA Inside Corner 0.6 (0.36m²) | 1908700 | 27 |
| ORMA Outside Corner 3.3 | 1908273 | 60 |
| ORMA Outside Corner 2.7 | 1900932 | 51 |
| ORMA Outside Corner 1.2 | 1900936 | 22.9 |
| ORMA Hinged Inside Corner 3.3 | 1908346 | 145 |
| ORMA Hinged Inside Corner 2.7 | 1900096 | 118 |
| ORMA Hinged Inside Corner 1.2 | 1900164 | 55 |
| ORMA Hinged Outside Corner 3.3 | 1908357 | 93 |
| ORMA Hinged Outside Corner 2.7 | 1900110 | 77 |
| ORMA Hinged Outside Corner 1.2 | 1900194 | 34.8 |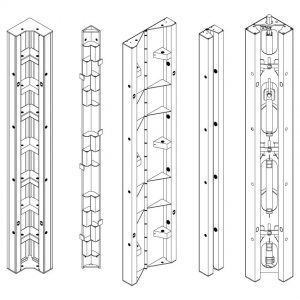 ORMA Clamp
| Product | Code | KG |
| --- | --- | --- |
| ORMA Clamp | 1900170 | 5.5 |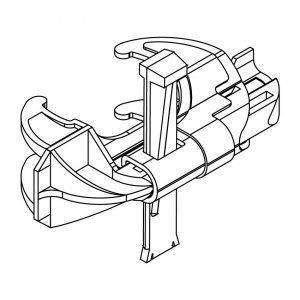 ORMA Fixed Clamp
| Product | Code | KG |
| --- | --- | --- |
| ORMA Fixed Clamp | 1900894 | 2.9 |
ORMA Lifting Hook
| Product | Code | KG |
| --- | --- | --- |
| ORMA Lifting Hook | 1900179 | 10.6 |