Delmon Complete Solutions
Project Management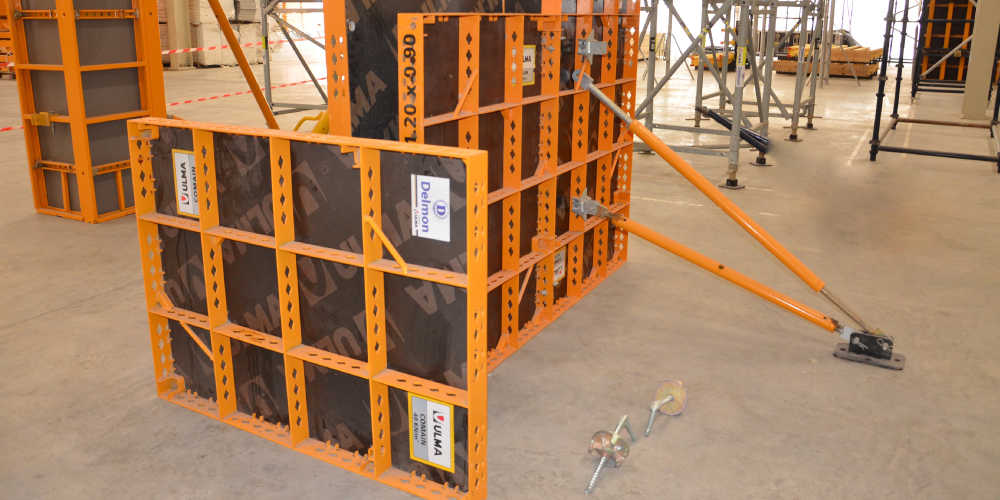 Light and Simple All-Rounder
Comain is a lightweight portable formwork system that can be handled by a single operator, without the need of a crane.
BENEFITS
Perfect for vertical structures in small or large areas: walls, foundations, beam sides and columns.
Wide range of panels, including universal and corner panels, to adapt to any geometry.
Simple jointing of panels with bolt (consisting of bolt and captive wedge).
Bolt fastening.
FEATURES AND COMPONENTS
Permissible concrete pressure: 40kN/m²
Panels of 3 different heights: 2.4m; 1.5m; 1.2m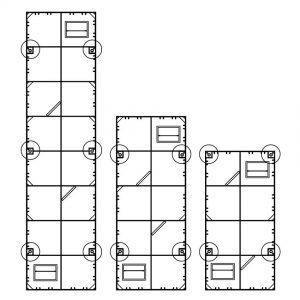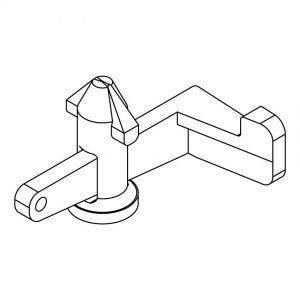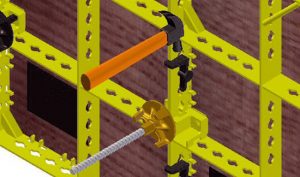 The COMAIN joining pieces, bolt and plate nut, have been designed so they can be attached using just a hammer, with no need for the operator to use special tools.
Comain Panel
| Product | Code | KG |
| --- | --- | --- |
| Comain Panel 2.4x0.6 (1.44m²) | 1850188 | 46.9 |
| Comain Panel 2.4x0.45 (1.08m²) | 1850197 | 4.06 |
| Comain Panel 2.4x0.3 (0.72m²) | 1850202 | 28.3 |
| Comain Panel 2.4x0.2 (0.48m²) | 1850207 | 24.1 |
| Comain Panel 1.5x0.9 (1.35m²) | 1850372 | 42.1 |
| Comain Panel 1.5x0.6 (0.9m²) | 1850378 | 30 |
| Comain Panel 1.5x0.45 (0.675m²) | 1850382 | 25.9 |
| Comain Panel 1.5x0.3 (0.45m²) | 1850386 | 17.9 |
| Comain Panel 1.2x0.9 (1.08m²) | 1850100 | 34.4 |
| Comain Panel 1.2x0.6 (0.72m²) | 1850113 | 24.4 |
| Comain Panel 1.2x0.45 (0.54m²) | 1850118 | 21 |
| Comain Panel 1.2x0.3 (0.36m²) | 1850124 | 14.4 |
| Comain Panel 1.2x0.2 (0.24m²) | 1850129 | 12.2 |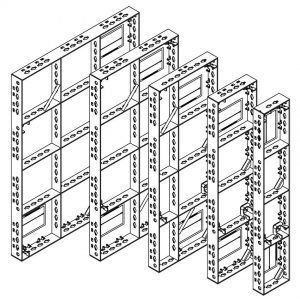 Comain Corner
| Product | Code | KG |
| --- | --- | --- |
| Comain Inside Corner 2.4m | 1850220 | 61 |
| Comain Inside Corner 1.5m | 1850390 | 38.1 |
| Comain Inside Corner 1.2m | 1850145 | 31.2 |
| Comain Outside Corner 2.4m | 1850223 | 14.6 |
| Comain Outside Corner 1.5m | 1850394 | 9.2 |
| Comain Outside Corner 1.2m | 1850149 | 7.4 |
| Comain Outside Corner 0.6m | 1850435 | 3.7 |
| Comain Int Hinge Corner 2.4m | 1850212 | 47.4 |
| Comain Int Hinge Corner 1.5m | 1850404 | 29.8 |
| Comain Int Hinge Corner 1.2m | 1850137 | 24.5 |
| Comain Out Hinge Corner 2.4m | 1850319 | 17.6 |
| Comain Out Hinge Corner 1.5m | 1850411 | 11 |
| Comain Out Hinge Corner 1.2m | 1850316 | 8.8 |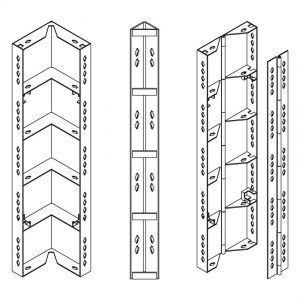 Bolt
| Product | Code | KG |
| --- | --- | --- |
| Bolt | 1850134 | 0.29 |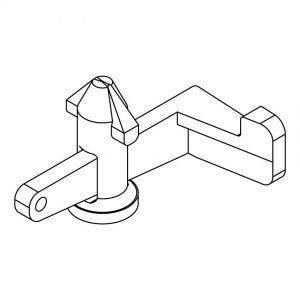 Comain Waler
| Product | Code | KG |
| --- | --- | --- |
| Comain Waler 3 | 1850433 | 18.2 |
| Comain Waler 1.6 | 1850159 | 9.8 |
| Comain Waler 0.75 | 1850162 | 4.8 |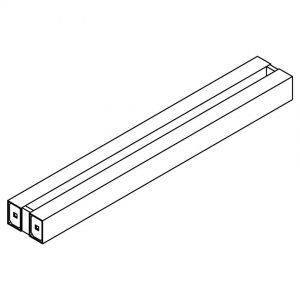 Hook / Long Hook / Plate Nut 15
| Product | Code | KG |
| --- | --- | --- |
| Hook | 1850164 | 0.45 |
| Long Hook | 1850183 | 0.71 |
| Plate Nut 15 | 7238000 | 0.73 |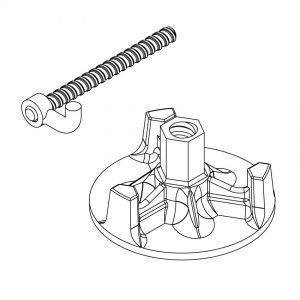 Comain Lifting Hook
| Product | Code | KG |
| --- | --- | --- |
| Comain Lifting Hook | 1850322 | 4.6 |